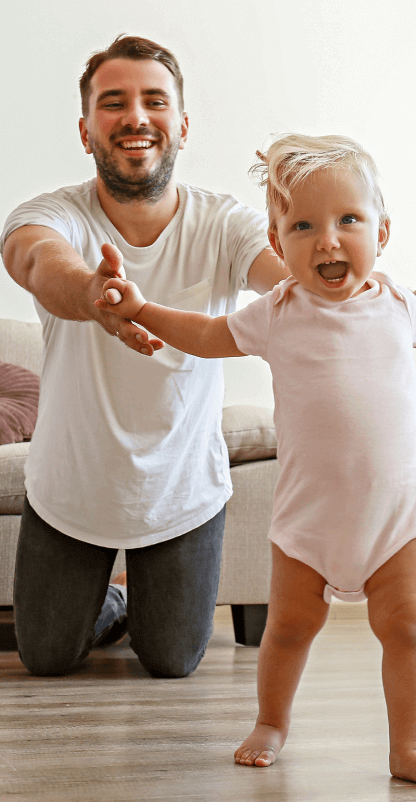 The Complete Eczema Solution
The safest and most effective eczema treatment range.
Experience peace of mind with Curezma's steroid-free skincare range, specially formulated for babies and kids with eczema and eczema-prone skin. From bath time to daily care, we have your little ones' delicate skin covered with our paediatrician-approved range.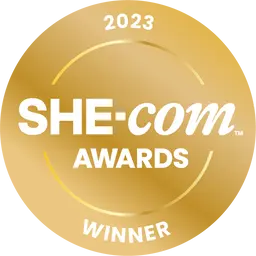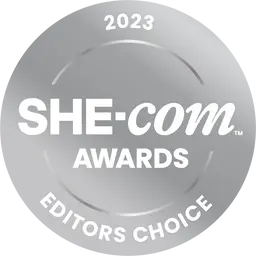 Shop our range for Babies + Kids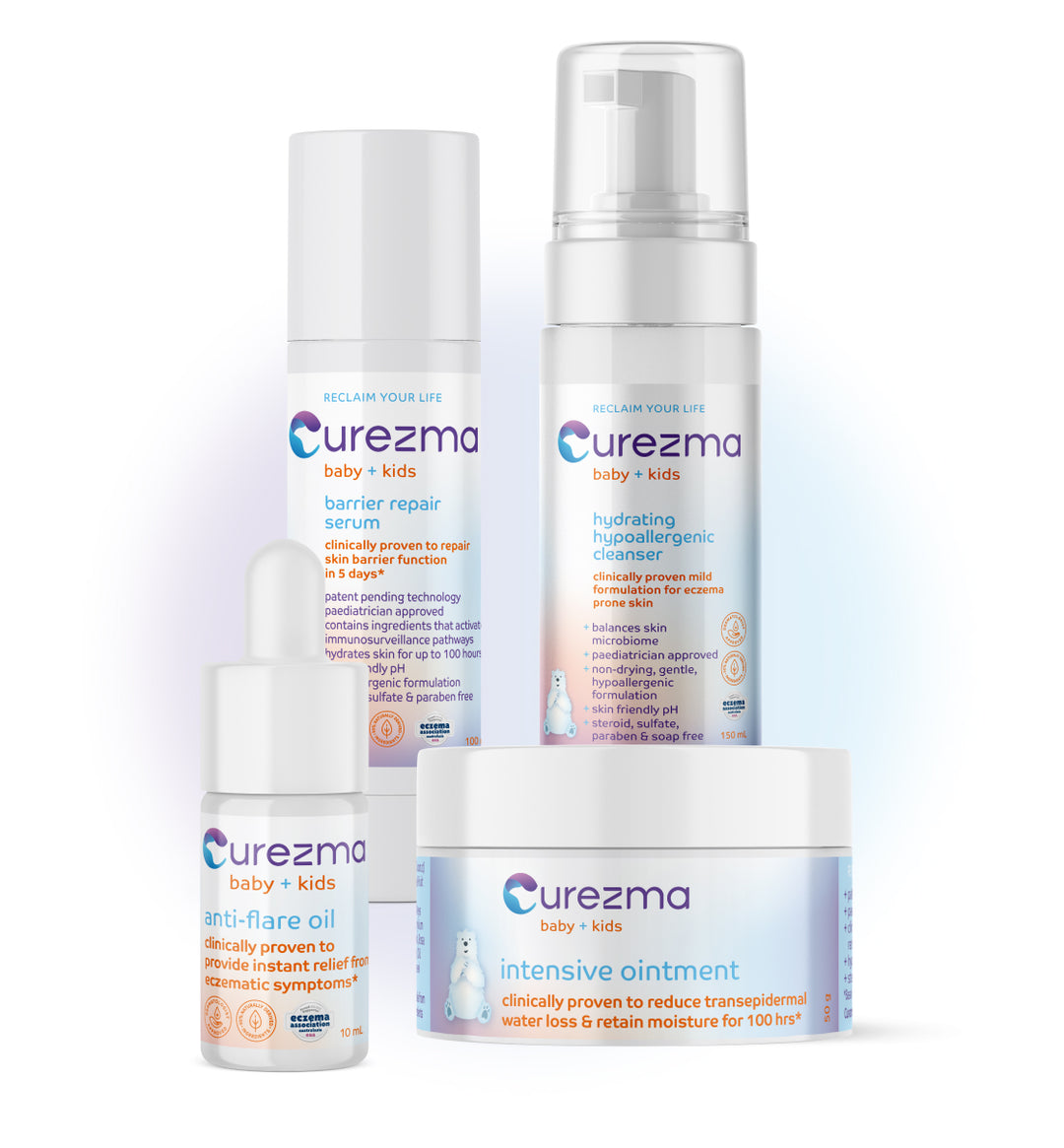 Your Complete Eczema Regime
Introducing the complete skincare routine specially designed for babies and kids with eczema, the Curezma range provides targeted relief for their delicate skin:
Step 1: Gentle Cleansing
Start their day by delicately cleansing their sensitive skin with the Hydrating Hypoallergenic Cleanser. This mild cleanser effectively removes impurities while preserving the natural oils, helping to alleviate itching and discomfort without causing irritation.
Step 2: Soothing Barrier Repair
After cleansing, apply the Barrier Repair Serum. This gentle yet powerful serum is specially formulated to restore and repair their delicate skin barrier, providing soothing relief and reducing itching. It creates a protective layer against external irritants.
Step 3: Nighttime Cleansing
Before bedtime, cleanse their skin again with the Hydrating Hypoallergenic Cleanser. This nighttime cleansing step removes accumulated impurities while maintaining their skin's moisture balance, promoting a peaceful and comfortable sleep.
Step 4: Nourishing Barrier Repair
Follow up with the Barrier Repair Serum at night to nourish and strengthen their skin barrier as they sleep. It helps to reduce itching, soothe their skin, and support its natural healing process.
Step 5: Intensive Hydration and Protection
Before bedtime, provide their skin with intensive hydration using the Intensive Protection. Formulated with gentle and nourishing ingredients, this ointment deeply moisturizes their skin, relieves dryness, and creates a protective barrier to lock in moisture throughout the night.
Step 6: Targeted Relief for Flare-ups
During flare-ups or whenever immediate relief is needed, reach for the Anti-flare Oil. This specialized oil is carefully crafted with soothing ingredients, providing instant relief from itching and discomfort associated with eczema. Its gentle formula is suitable for their sensitive skin.