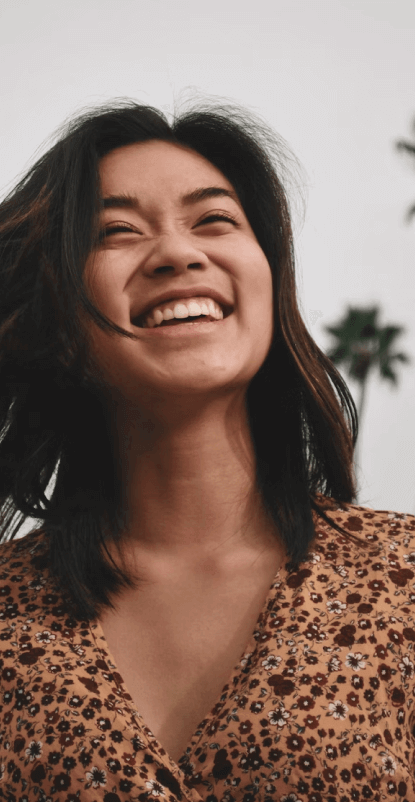 The Complete Eczema Solution
The safest and most effective eczema treatment range.
Reclaim your life from eczema with Curezma's steroid free eczema care range, backed by Australia's largest clinical trials.
From our gentle hypoallergenic cleanser to our nourishing skin-barrier repair serum, we have your entire skincare regime covered. Discover the power of Curezma for eczema free skin.
Shop our range for Adults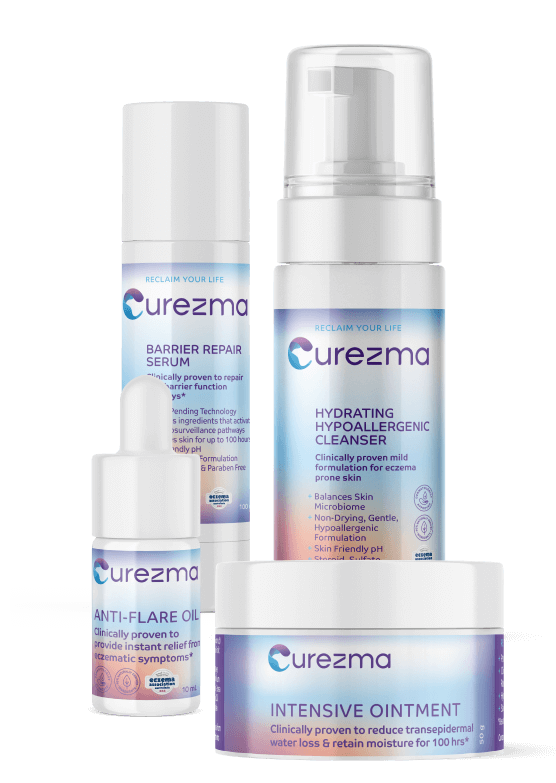 Your Complete Eczema Regime
For the best results, we recommend incorporating the entire Curezma range into your daily skincare routine:
Step 1: Morning Cleansing
Start your day with the Hydrating Hypoallergenic Cleanser. This gentle cleanser effectively removes impurities without stripping necessary oils, preserving your skin barrier and microbiome.
Step 2: Morning Barrier Repair
After cleansing, apply the Barrier Repair Serum. This potent serum combines humectants, emollients, and other powerful actives such as Glycyrrhetinic acid to restore your skin barrier, enhance hydration, and repair it within five days. It prepares your skin for the day and protects it from environmental stressors. Apply generously throughout the day when experiencing eczematic symptoms.
Step 3: Nighttime Cleansing
Before bedtime, cleanse your skin again with the Hydrating Hypoallergenic Cleanser. This nighttime cleansing step removes the day's impurities and prepares your skin for intensive hydration.
Step 4: Nighttime Barrier Repair
After cleansing, follow up with the Barrier Repair Serum. Applying it at night allows the serum to work overnight, deeply nourishing and repairing your skin barrier while you sleep.
Step 5: Nighttime Intensive Hydration
Before bedtime, treat your skin to the Intensive Protection. Formulated with natural oils, this heavy-duty ointment instantly reduces transepidermal water loss and retains moisture for up to 100 hours. It nourishes your skin overnight, promoting healing and restoring its health. It's also a more effective alternative to wet-wrapping.
Step 6: Targeted Relief for Flare-ups
During flare-ups or when you need immediate relief, reach for the Anti-flare Oil. This specialised oil is enriched with high levels of emollients and actives to provide instant soothing and relief from eczema symptoms.