steroid free eczema cream for Kids
Mum Rhiannon H.
"My child's stomach was a source of constant discomfort, and I felt helpless. I have tried everything. After applying Curezma regime, by week 4 her stomach eczema has gone completely. The best part is her scratching and redness in the affected areas has gone"
Cleanser | Barrier Repair Serum | Intensive Ointment | Anti-Flare Oil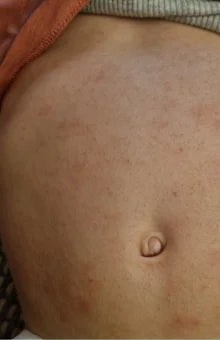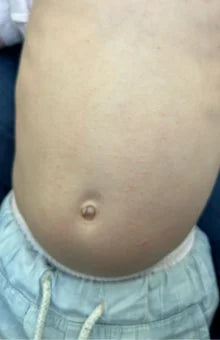 A steroid Free Eczema Solution
Dr Kelly Thornbury, Plastic, Reconstructive and Cosmetic Surgeon
"I have a 7 yo daughter who suffers with multiple atopic conditions including eczema. This presents around around her mouth which she is particularly upset by as it seems to drawn attention. I used the serum, balm and ointment for 2 days and these are her results. No itch, skin healed and no relapse. This has also been used topically to treat her elbow and back of her knees for eczema with the same result. I was relieved as this worked very quickly and I have been able to avoid topical steroids."
Barrier Repair Serum | Intensive Ointment | Anti-Flare Oil
A steroid free eczema solution
Eczema Mum Lauren M.
"Truly I am so grateful for your hard work and producing such a wonderful and cost friendly product. It has been such a long, sleepless, itchy and hard journey and I am now feeling like we have a steroid free solution.
I feel like I am coming back to life and perhaps I can think of other things than just eczema! This is easing so much anxiety on my end, as every time I applied the steroids I would feel sick to my stomach! Plus it was only ever a band aid fix. So thank you again. The world needs to know about Curezma!"
Barrier Repair Serum | Intensive Ointment | Anti-Flare Oil
Finally Eczema products that work
Daniela P.
"My skin was very itchy, red, dry and painful. I get embarrassed when people see how red my skin is. It impacted my self-esteem and stopped me from going out. I was very ashamed of how my skin looked. I've had eczema since I was young and have tried a lot of products. Curezma helped a lot with the itchiness and redness and got rid of all the flakiness. Seeing my skin improve has given me more confidence. I'm confident to show my skin, and I go out more with my friends now, and even go to places like the beach which I used to avoid. I also wear skirts, dresses, and short sleeves more. I recommend everyone giving Curezma a go!"
Hypoallergenic Cleanser | Barrier Repair Serum | Intensive Ointment | Anti-Flare Oil